Negotiation is a war. There are strategies, goals, a winner, a loser, two winners or two losers. Winning is the only acceptable outcome.
Know Your Goal
What do I want?
Why do I want it?
How much do I want to pay?
If you don't know what you want, then how do you know what you're going to get. Know what you're fighting for, or what's the point of fighting.
Establish a Relationship
For lack of a better term, you're about to get into bed with this person. There has to be a relationship because we're not that kind of person. Relationships are based on communication and listening. Listen to what the other person has to say. Reassure them, compliment them, listen to the terms. It may mean compromise is on the table. I used to work with a sales guy that would upsell, and then when the client agreed he would talk the client out of the deal. The client has already agreed to the terms, but he wasn't listening; he was thinking about himself.
Control Your Emotions
Everyone gets anxious when clinching the deal. The stakes are high, and ultimately, it's a collaboration, a coming together of two foes that will then become a team. You've already established that there may be something that each one of you wants, but for how much is the deciding factor. The cost brings up feelings of anxiety, desperation, excitement, plus many other feelings that may get in the way. It is crucial, maybe the most critical aspect of this process, to control your emotions. Think of the process objectively because allowing your feelings to get in the way may mean that you are about to get screwed.
Closing the Deal
Early in my career, I learned that you agree upon the deal and then you close hard and fast. Think of an employee in retail. You bring your item to the counter, they ring you up, and then they ask how you would like to pay for that. That's how you close the deal. There is no emotional investment, no further negotiation. They agree to the terms then – let's sign the contract, how would you like to pay, let's meet and finalize the deal. Don't give them time to think, just close.
The art of negotiation is a complex and at the same time simple process. Think of these principals, and you can't go wrong.
If you'd like to learn more about business check out our blog.
recent post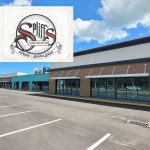 Spliff's Gastropub plans fall opening at The Reef in Atlantic Beach
May 22, 2023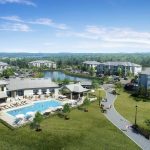 After securing loan, Palm Coast multifamily project will break ground in June
May 5, 2022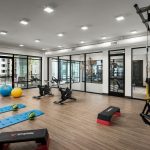 The Pandemic Has Changed Everything—Including On-Site Fitness Facilities
January 21, 2022