You want to invest in real estate but right now you are limited by your full-time job. Now it's not financially viable to quit and there may be benefits of working your 9 to 5 while investing. Let your job help and not hinder your dream of investing in real estate.
Some benefits of working full time while investing in real estate:
Your income will fuel your investments
It's easier to qualify for a bank loan
There are always opportunities for business connections at work
Ways to invest While Working Full-Time
Create a Website
Make money in your sleep. A website is a great way to legitimize and advertise your new business ventures. Include information and bright, professional images of your property to attract potential tenants. Also, include a quick and easy way for them to contact you.
Hire a Virtual Assistant
If a virtual assistant fits into your budget then they can be worth their weight in gold. Email them regularly to perform tasks while you work. Get them to perform the day-day admin jobs that you don't have time for and allow them to take phone calls when you are not available. A virtual assistant means you are always available and working even when you are at your 9 to 5.
Hire a Property Manager
A property manager may seem like an extra expense. Isn't one of the points of investing that you buy and manage your own properties? But say your tenants are pestering you about a leak while you are in a meeting, or your property is vacant, and you don't have time to find a tenant. This means you're losing more money than what you would be paying a management company. Let them deal with the issues that could lose you significant capital.
Partner with Large Investors in a Limited Partnership
No one says you must do this alone. Sometimes finding an investor to partner with means you cut the expense and the responsibility in half. But don't rush into this option. A partnership is like a marriage and you don't want it to end in divorce.
It is possible to achieve your dream of investing in real estate part-time while working your full-time job. With good time management skills, a task-oriented attitude, and a little help you can turn your dream into a reality.
For more information on real estate investing, check out our blog.
Jeff Klotz is an American entrepreneur, author, father, speaker, and husband.  As a young businessman, Klotz first gained success in the real estate industry and later became best known for his work in the private equity real estate investment space. He is the founder and operating manager of The Klotz Group of Companies, a vertically integrated & comprehensive private equity real estate investment platform operating in over 20 States throughout the US.
If you'd like to learn more about business check out our blog.
recent post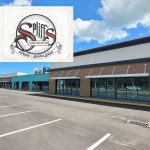 Spliff's Gastropub plans fall opening at The Reef in Atlantic Beach
May 22, 2023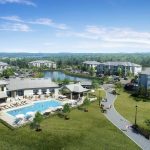 After securing loan, Palm Coast multifamily project will break ground in June
May 5, 2022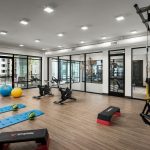 The Pandemic Has Changed Everything—Including On-Site Fitness Facilities
January 21, 2022